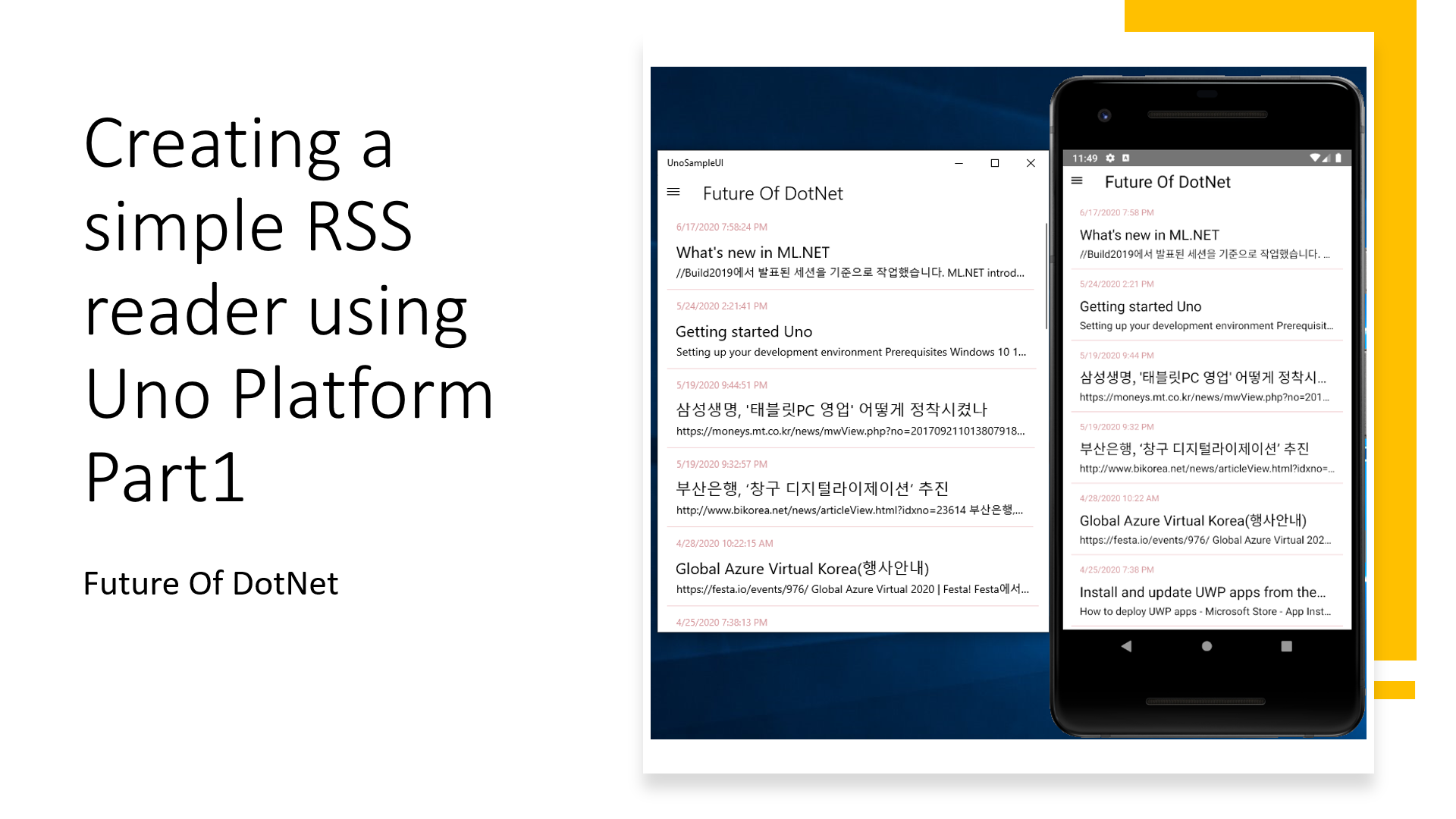 Uno Platform을 이용해서 간단한 RSS Reader를 만드는 강좌입니다. Part1과 Part2로 나누어 짐니다.
This is a course to create a simple RSS reader using the Uno Platform. It is divided into Part1 and Part2.
Setting up your development environment

What is the nuget package for using MVVM

Refractored.MvvmHelpers

RSS Reader Step1

Goal

Creating an RSS Reader app with one page

Create Uno project
Nuget packages

RSS Reader Step2

추가사항

Wasm 프로젝트는 실행해도 결과가 출력되지 않습니다. 이유는 크로스도메인 정책으로 인해 RSS 데이터를 가지고 올 수 없기 때문입니다. 이 부분은 해결을하는 데로 추가하도록 하겠습니다.
* Youtube : youtu.be/CQBfyTSV5uc